Have you already found your university course and are now looking for a suitable place to live? But where should you go? A shared house is not for everyone (such as the housemate with a Wettex allergy) and most people cannot afford their own apartment straight away. Don't worry! We at Akademikerhilfe offer 35 comfortable students residences throughout Austria that suit any budget.
From Innsbruck to Vienna, you can really make yourself at home in one of our rooms and concentrate fully on your studies –without any background noise. There are no transfer fees and, with our all-inclusive prices, you are protected from unexpected additional costs and complicated utility bills – in line with the philosophy of 'worry-free living and studying'.
By the way: everyone knows that students have the occasional long night. But that's no reason not to be at the university on time: the Akademikerhilfe student residences are always just a stone's throw away from the campus.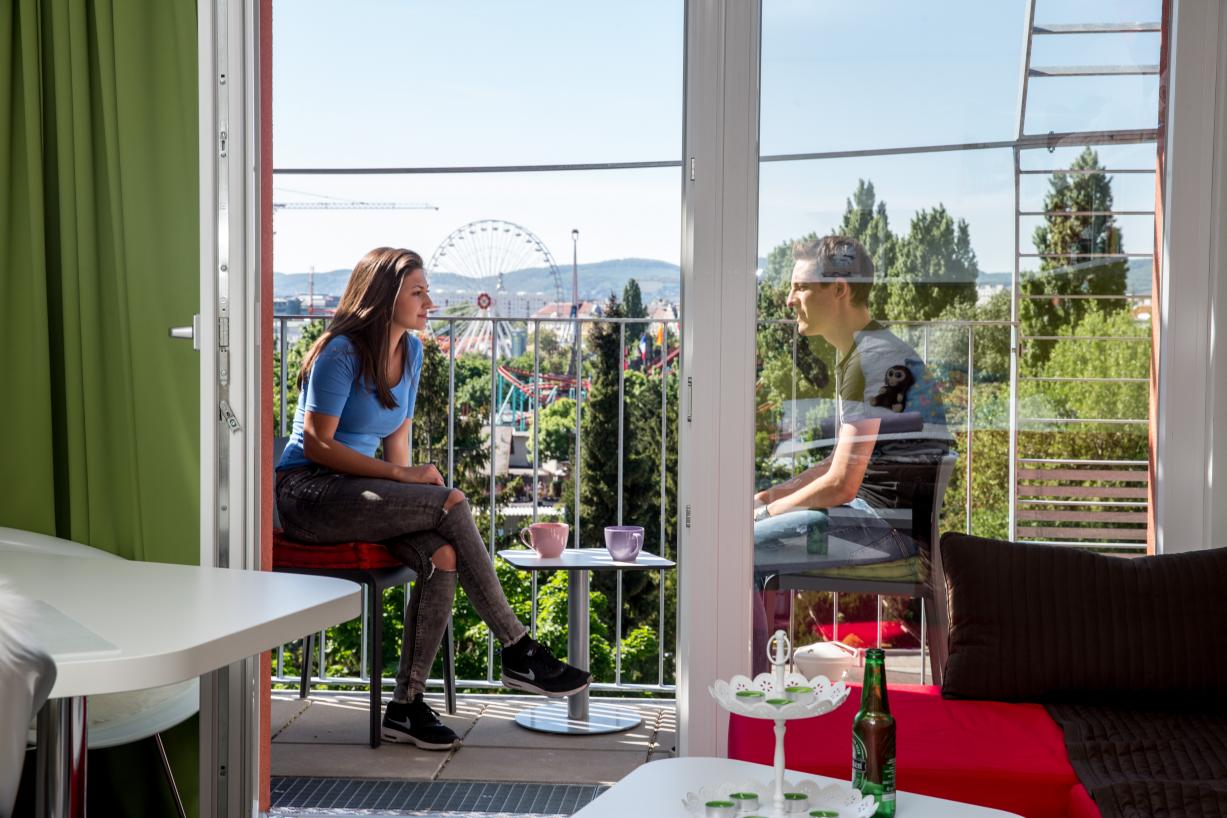 Almost too good to be true!
Our student residences offer you plenty of advantages for worry-free student life:
Hello, all-inclusive prices: You pay a monthly fixed fee that already includes all of the expenses such as running costs, electricity, Internet, ORF fee, furnishings incl. kitchen, use of the common rooms, and the technical service for normal wear and tear.
Social life, here I come: Whether friends, fellow residents, or classmates from near or far, younger or a little older – there is plenty of room for meeting up and socialising in our residences. After all, it's said that people find friends for life at university.
Do not disturb: Anyone looking for a bit of peace and quiet now and then will find the ideal refuge for relaxing or learning in their own room. 
Involvement is always appreciated: Do you have an idea that could make residence life even better? Then let us know, as we are delighted when the residents help shape and continually improve residence life.
Everything you need: And without moving any furniture. Our rooms are equipped with all the essentials so you can feel at home right from the start. Apart from cooking equipment, all you have to bring with you is bedding. And we can even help you out with that on request!
Welcome back at any time: Are you planning a semester abroad and are wondering where you will live when you get back? No problem, you always have a home with us!