Graz offers a range of recreational sites where one can enjoy nature within the city. In this article I listed some of the most visited parks in Graz and included a few tips and recommendations. By Djemil Tahir.
#1 Grazer Stadt Park (City Park)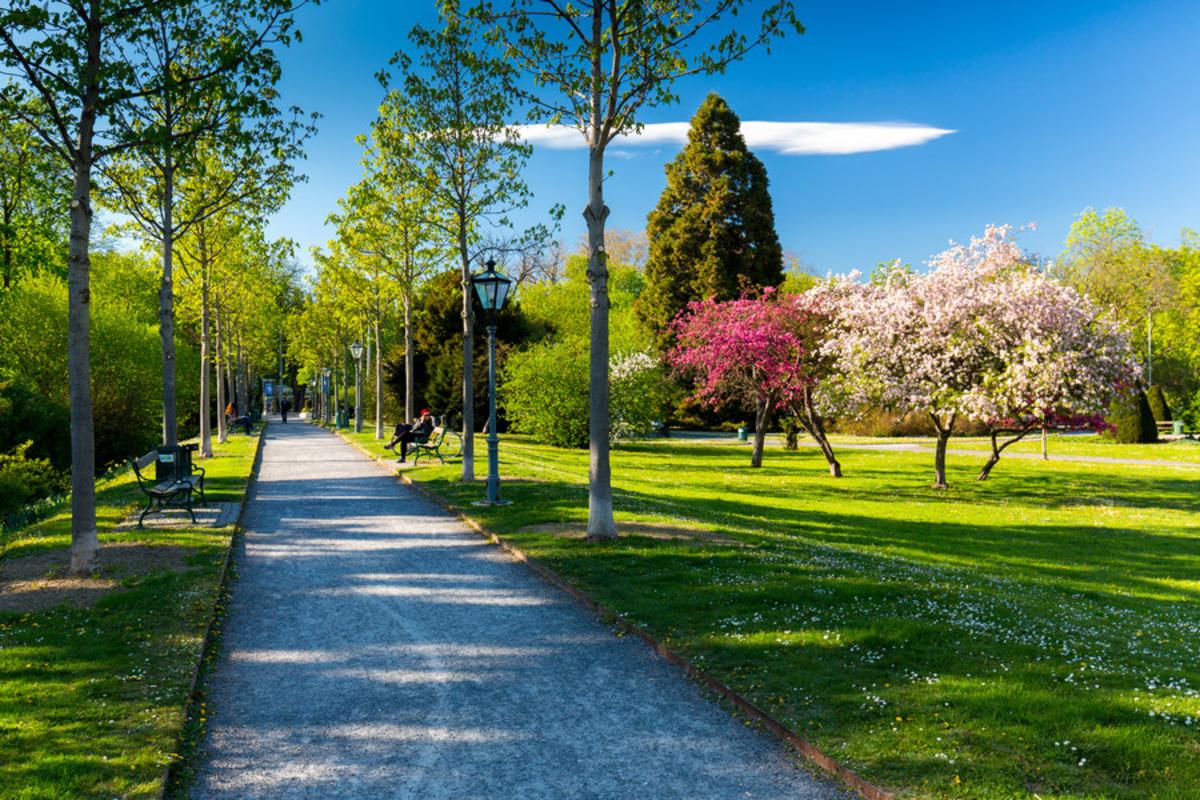 The Stadtpark is one of my favorite parks in town. This park has been listed as a nature reserve since 1987 and a historical monument since the year 2000.
Located in the heart of Graz, walking distance from the well-known landmark Grazer Schloßberg, the park lies a large piece of land with over 2000 trees and open-grass vegetated spaces perfect for picnics and open-air-group sports such as frisbee and rashball. Several student groups organize events and gatherings there specially on summer weekends.
Recently, a beach volleyball court was built there with actual beach sand. Hence, one may enjoy beach sports in the center of Graz and if you like football, there is enough open space for that.
Not only that, one can also enjoy a cup of coffee or other beverages at one of the beautiful cafes in the surrounding. Public toilets are also available within the boundaries of the park.
Distance to the Grazer Stadtpark from various student dorms in Graz:
#2 Augarten in Graz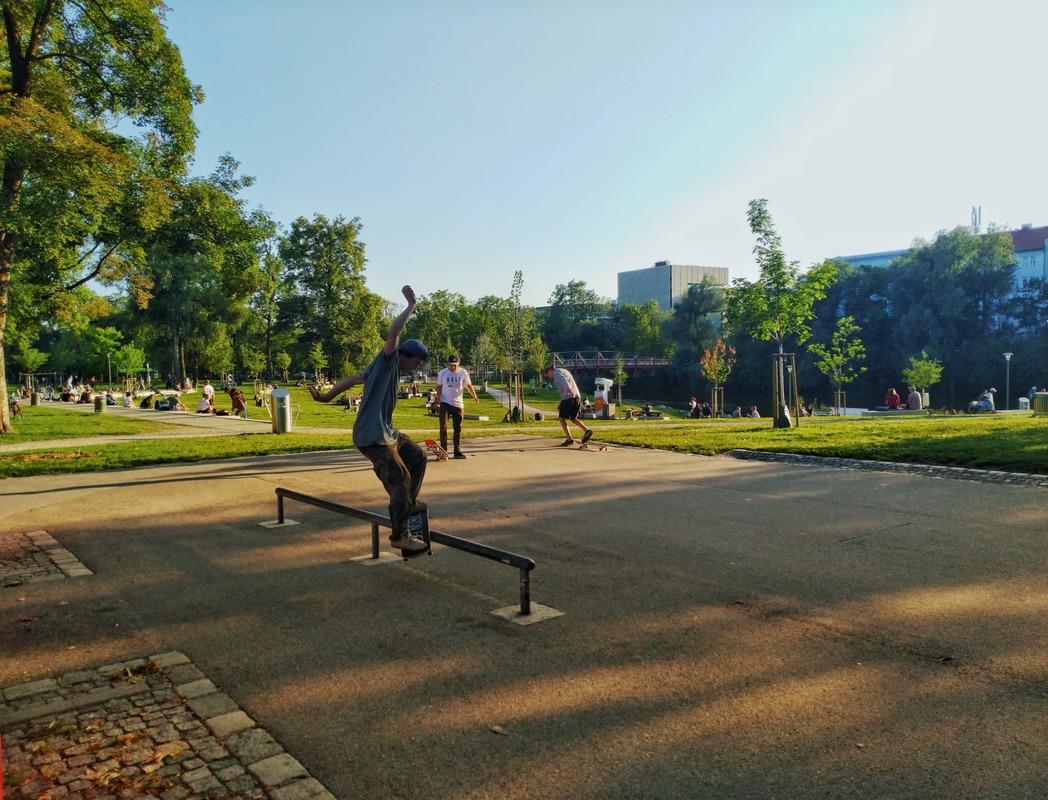 Located on the shores of the natural and historical river Mur, Augarten is favored by many students in Graz. Its location besides the river gives it a special atmosphere of comfort and livelihood. It is a great destination for chill afternoons with friends.
Several youth groups organize social events there. Ranging from dance workshops, Yoga sessions, to card games and many more. My favorite group is the Cuban Salsa dance group. The coaches are passionate, and they teach in the most exciting way. The group is diverse with people from all over the world. If you do not speak German, that would not constitute a barrier as English is used for instructions as well as German. Best of all, these events are absolutely free of charge.
Fans of skateboarding would have a great time there given the facilities built for that. On weekends, a group of football players organize matches, and they are very welcoming of new members.
The Park is also equipped with open air gym facilities. Individuals interested in cross fitness gather there and train on daily bases.
Right next to Augarten, there is a swimming facility with entry fees of only 5 Euros for students.
Portable food stands are installed, and one may take a cool drink or ice cream in the hot summer days of Graz.
Distance to the Augarten from various student dorms in Graz:
#3 Schloss Eggenberg Park (Eggenberg Castle Park)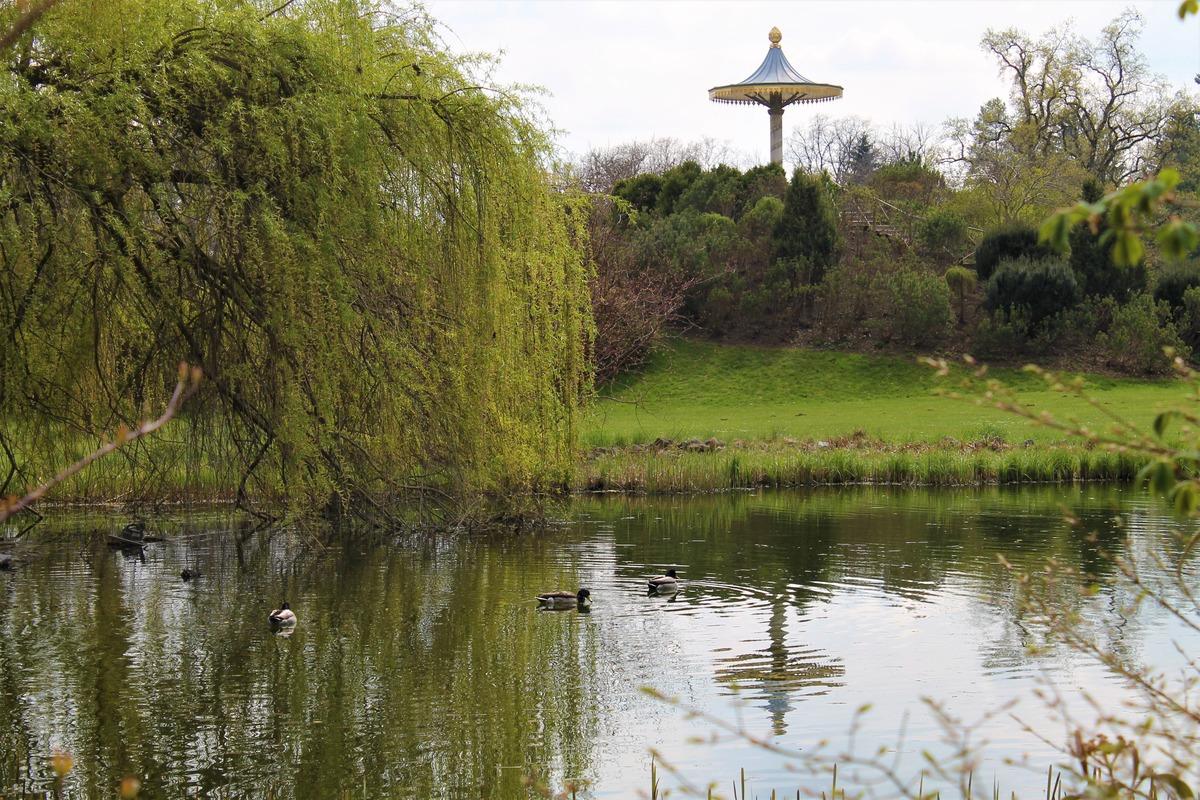 Designed in the English style and surrounded by the green hills, the park is a place for a relaxed afternoons and walks. One may take the chance to visit the Eggenberg castle. Built in unique homogenous styles of architectures.
The Park is also home to a range of birds such as peacocks that do not hesitate to show the visitors their colorful feathers.
Less than 7 minutes walking distance from Schloss Eggenberg Park, one can take a bath at the open-air swimming pool "Auster Sport und Wellnessbad". It is the largest public swimming pool in Graz. The complex also a heated indoor swimming pool for winter times. The pool is located at a walking distance from the Main train station of Graz; however, it is easily accessible from any location in Graz with the public transportation.
Distance to the Schloss Eggenberg park from various student dorms in Graz:
Final tips for leisure time in Graz
Graz might seem like a busy city, yet it offers wide green spaces for outdoor activities. While staying here, it is absolutely worth spending time in these gardens and parks to fulfill the authentic Graz experience.
About the author
My name is Djemil Tahir. I have been living in Graz since October 2020. Currently pursuing master studies in Geotechnical and Hydraulics Engineering at the Technical University of Graz. Obviously, I love Graz. ;)
Student dorms in Graz