Your starter pack in the student residence! With our dishes package you won't have to bother with shopping the things you need right after you moved in.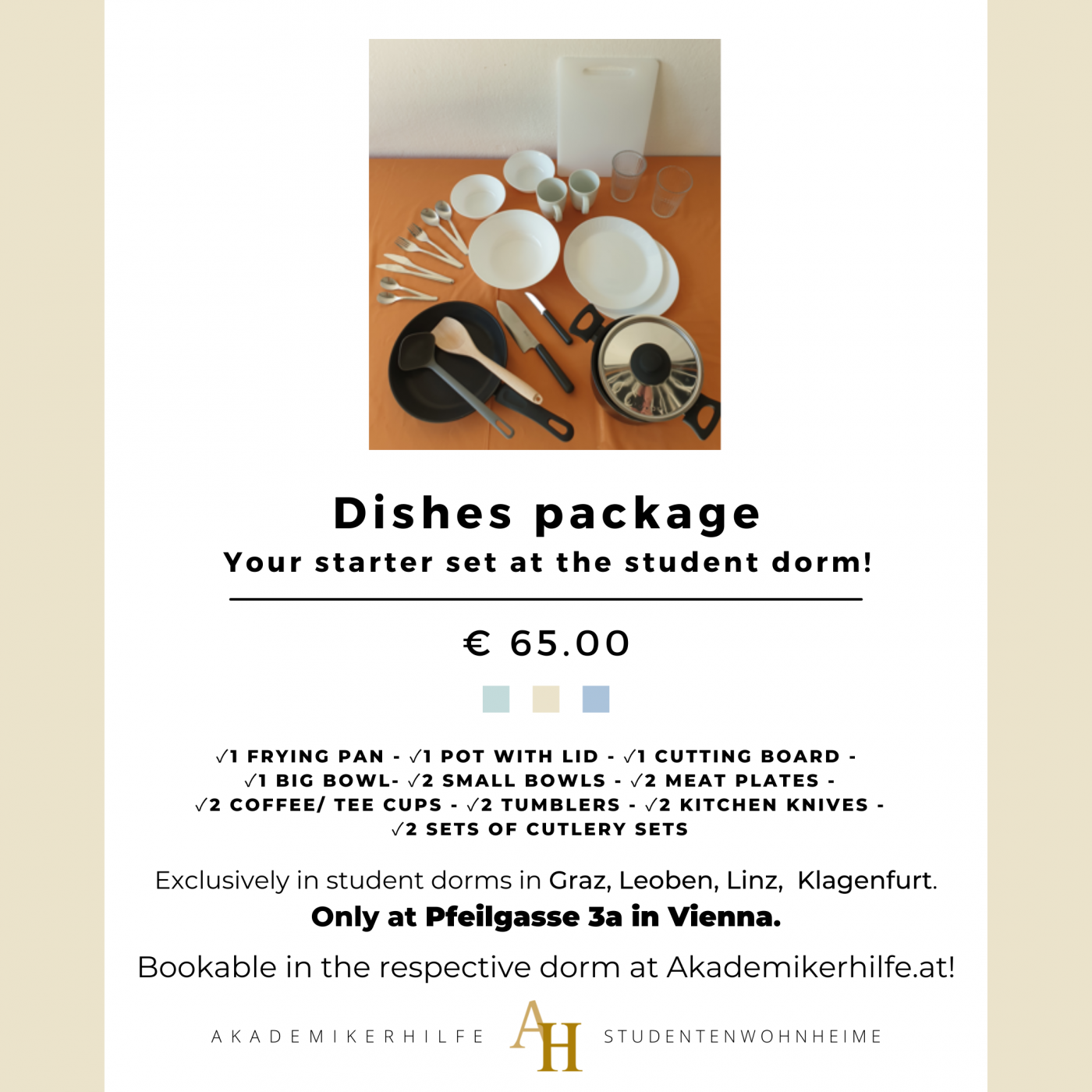 What is included in the dishes package?
The dishes package includes
✔️1 frying pan
✔️1 casserole with a lid
✔️1 chopping board
✔️1 big bowl
✔️2 small bowls
✔️2 big plates
✔️2 coffee/ tea cups
✔️2 glasses
✔️2 kitchen knives
✔️2 sets of cutlery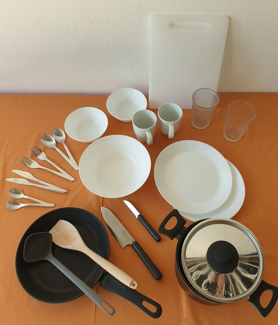 How can I book the dishes package?
The starter set dishes package is bookable for reservations of student dorms exklusively in Graz, Leoben, Linz, Klagenfurt and at Pfeilgasse 3a in Vienna. 
For more information:
Mrs. Manuela Schöner
Studentservice Akademikerhilfe
Availability:
Mo-Thu: 09.00 am - 11.30 am / 1.00 pm - 3.00 pm
Fri: 09.00 am - 11.30 am